Henry Ford's influence extends beyond the Ford Motor Company and the development of mass production techniques during American industrialism.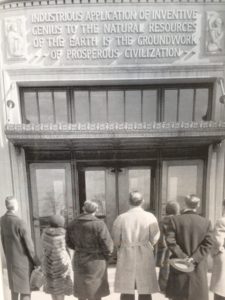 As an engineer, Ford brainstormed and developed ways to improve the processes with which he worked. His automobile experimentation, backed by iconic inventor Thomas Edison, would lead to the development of the Ford Motor Company, which set design and production standards for subsequent companies and remains a leader in the industry today.
Ford serves as a model inventor, entrepreneur, and innovator. He is a personal inspiration for my work to improve the process and efficiency of inventing.
I wanted to share his story with our team.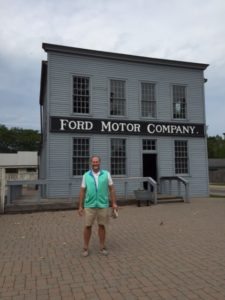 This weekend, employees from Inventionland and Davison joined us on a trip to the Henry Ford Museum and Greenfield Village in Dearborn, Michigan, where we toured exhibits and tested out the famous Model T.
"What's the difference between invention and innovation?" a tour guide asked us. "Improvement."
This is what Ford represents – the process of improving upon existing processes and ideas in order to find a better way. This is the spirit of our endeavors at Inventionland and Davison.
Thanks to all who joined us for a fantastic day! Ihope you find inspiration in this iconic inventor.