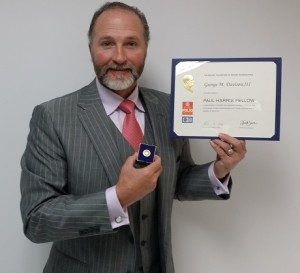 I am very excited to announce that I have been recognized by Rotary International, a service organization that works to bring together professional leaders in an effort to provide high ethical standards and humanitarian services around the world.
Rotary International has recently named me a Paul Harris Fellow, "in appreciation of tangible and significant assistance given for the furtherance of better understanding and friendly relationship among peoples of the world."
I am humbled to be honored by this prestigious organization, which continues to affect change, "uniting for the common good" across the world. Thank you!